A Few Tips for Selecting and Booking Wedding Suppliers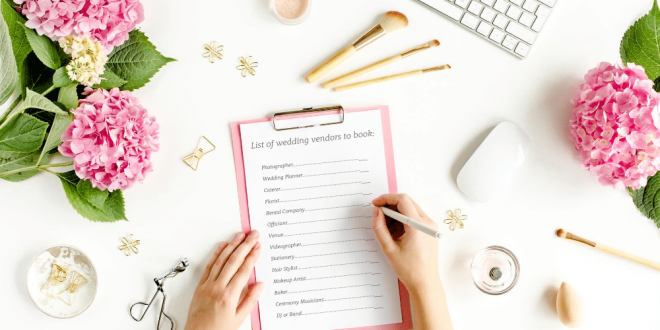 Wedding planning is a collaborative effort involving many people. Numerous wedding professionals work together to make your ideal wedding ceremony a reality, including florists, caterers, musicians, photographers, and other wedding vendors. Weddings are once-in-a-lifetime events, so nothing should go wrong during any of the festivities. A wedding business directory is an important option to know about. Some recommendations that may aid in choosing the best vendors are provided below.
Choosing A Location
You can find a wide variety of wedding suppliers who offer special venues on wedding websites. Before choosing the wedding location, the couples must make a list of questions. When choosing a location, many factors must be taken into consideration, including available space, accessibility, infrastructure, lighting and décor, the season and time of the wedding, and, last but not least, price. Additionally, make sure you're prepared with a backup strategy in case it rains on the big day! You wouldn't want your gorgeous wedding glitter to be ruined by rain!
Photo And Video Journalists
The art of wedding photography. Everyone wants to capture all wedding moments in everlasting, beautiful photos. Look through a wedding website's section for wedding vendor listings and make a short list of a few photographers. Visit them, request the photographer's portfolio, and talk about the various photos you wish to leave out. Be clear about what you expect in advance. Check out the photography team's previous videos as well. High-end equipment, spectacular cinematography, precise editing, and high-quality sound are required in the videos.
Choosing Wedding Attire
It's important to make the appropriate choice of wedding dress. Your wedding attire demands careful consideration because it is the focal point of the event. Professional bridal shops now assist newlyweds in choosing their ideal gowns. When choosing a dress, keep in mind the most recent fashion trends, patterns, fabric quality, and your spending limit. During the process, pay attention to your body form and complexion. For the wedding day, accessorise your look with the right jewellery and apply flawless makeup.
Make sure your suggestions and demands are considered because it's all about your special day. Choose the greatest wedding business directory that can accommodate both your budget and style.