WEDDING DECORATORS IN DELHI NCR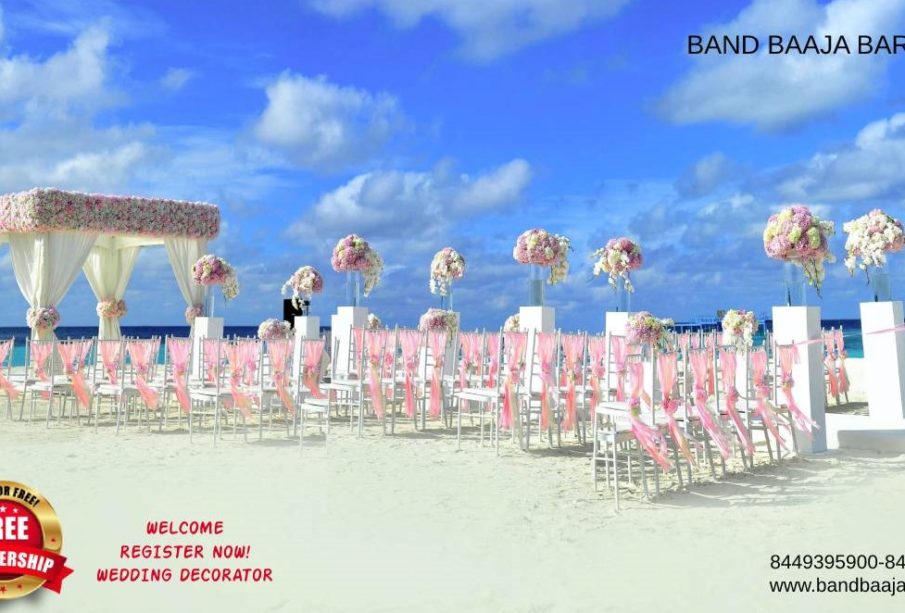 Even though the love that you and your spouse share will be the most memorable aspect of your wedding, you still want to do everything you can to make it a special day. You might need the assistance of a wedding decorator and a lighting specialist in order to accomplish this goal. Certain locations already exude a radiance that is unmistakably their own, but you can make the most of the appearance of others by enlisting the assistance of a trained expert in the art of atmosphere-making. Decorators for weddings may assist you in creating the look you want for your big day by providing one-of-a-kind decorations and stunning lighting that will bring out an even more brilliant side of your celebration. We have no doubt that you have given some attention to the particulars of how you envision the setting for your ideal wedding. Indian Wedding Decorators in Delhi NCR are the perfect people to employ for your wedding since they design and execute everything from scratch to make your location seem gorgeous. Their services include anything from sparkling hanging kaleere to floral mandap setups. Whether you are looking for ideas for a mehendi decoration, table centrepiece, sangeet decoration, or unique floral decoration ideas, we can help.
You've settled on a date for the wedding, decided on a colour scheme, and selected a theme for the event. It is time to start thinking about wedding decorations, specifically the living decorations that will be a part of your big day. One of the most creative and enjoyable aspects of the process of preparing a wedding is the selection of the wedding decorations.Band Baaja Barat Indian Wedding Solution It is a moment to exhibit your individual style and taste with floral arrangements that stand out and are something to look back on. A wedding is a beautiful tradition that unites the lives of two people for the rest of their life. Love, mutual respect, equality, and self-sacrifice are the four pillars of a marriage, and the wedding ceremony is filled with symbols that embody these core values and emphasise their significance. In addition, choosing whether or not to be married is among the most important choices someone will ever have to make at some point in their lives. When deciding whether or not to be married, many couples think about starting a nice family, making a lifelong commitment to one another, and co-parenting their children.