What Is The Perfect Engagement Ring For You?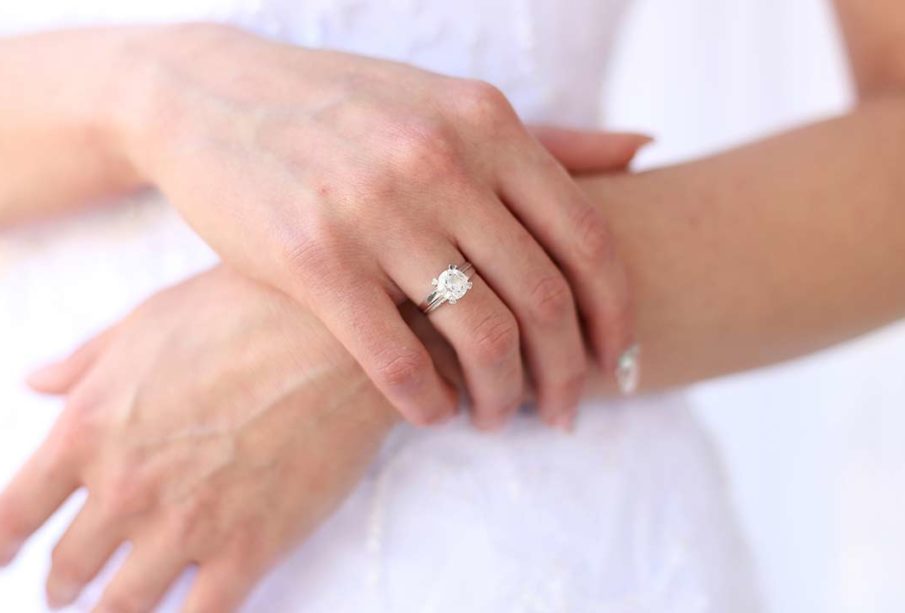 Engagement rings come in many different shapes and sizes these days. This does not make it any easier to find a suitable ring. Since a marriage proposal is a special occasion, you'll want to enhance it with the perfect engagement ring. Unfortunately, finding the perfect ring is easier said than done. Fortunately, it's not impossible. Do you find it difficult to find the right ring? We are happy to help you with this. Below we list several points that will help you find the perfect engagement ring.
Know what size ring you need
Anyone who thinks that every engagement ring is the same size is wrong. Everyone's fingers differ, not only in length but also in thickness. Are you looking for an engagement ring for a man? Then you must have a larger ring than if it is an engagement ring for a woman. Men generally have thicker fingers than women. To prevent the ring from being too big or too small, you need to know your ring size.
You can find out the ring size in different ways. Do you have different rings? Measure the inner size of the rings. Do this very accurately, so that you know exactly how many millimeters the ring is in diameter. Afraid of going wrong with measuring? Then take the ring to a jeweler. If it concerns a ring that you have recently worn, you can be sure that you choose an engagement ring in the right size.
Appearance
A ring on a finger often stands out. Do you want your ring to catch the eye? Then think carefully about the external characteristics of the engagement ring. Start with the color first. Not sure what color your engagement ring should be? Then focus on your own jewelry box. There is a color predominant here. In that case, choose an engagement ring in the same color. Apparently, you like the color in question and the ring also matches well with other jewelry.
Don't just focus on the color, but also on the stone in the ring. Most engagement rings contain a diamond or a gemstone. Diamond stands for eternal fidelity, which is why many people opt for an engagement ring with a diamond. Do you like a ring with a gemstone better? Then turn to the rings with a gemstone. There are also plenty of engagement rings to be found here these days.
Call for help
Finding the perfect engagement ring is no easy feat. Have you been searching for a long time, but just can't seem to find it? Then choose to enlist help. You can consult your family and/or friends, but you can also visit a jeweler. Employees of a jeweler have a lot of knowledge about engagement rings. This enables them to help you find the perfect engagement ring.