CONSIDERATIONS WHEN HIRING YOUR WEDDING CARS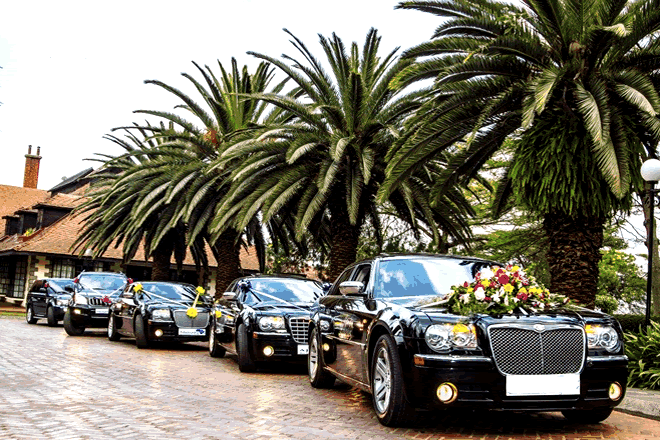 Congratulations! You are about to experience one of the most meaningful events of your life, your wedding. Planning for a wedding can be the most stressful time since you want to ensure everything goes well during your special day. You have to take care of many things, including choosing your wedding cars. 
This may be an easy but critical task since it can frustrate all your plans if anything goes wrong. Therefore you need to look for a reliable wedding car hire company to avoid inconveniences. Here are the considerations to make before you hire a wedding car in Dublin.
Your budget.
First, think about your wedding car hire budget and know how much you are willing to spend on that aspect of your wedding. Of course, wedding car hire is not cheap, and you want to have the most memorable day of your life. While some car hire companies provide their services at reasonable rates, others come at unexpected rates. If you are on a tight budget, selecting a few reliable companies and comparing costs is advisable to choose an affordable one.
The reputation of the company
Reputation, reputation, reputation! Many couples have experienced frustrations when the wedding cars they hired failed to turn up as expected. That is something you want to avoid, which is why you should consider the reputation of the wedding car hire company. 
A reliable and reputable wedding car hire company will have clean and well-maintained vehicles and will give you a guarantee that you have booked the best transport service for your big day. Ask around and read reviews to know how reputable the company is before hiring.
Wedding date and timings
It is advisable to start looking and identify a wedding car hire company as soon as you set a wedding date. The best wedding car hire companies are constantly booked, and you may face disappointment when you wait until the last minute to book your wedding car. Therefore be proactive and ensure you book early.
You should also decide when you want the transport services, whether for several hours or the whole day. You might wish to hire the wedding cars for an hour or two if hosting the ceremony and reception in the same venue and save more money.
Number of cars
The number of cars you need depends on the size of your wedding, the number of people traveling in the cars, and the reception location. Determine how many cars you will need before hiring the services.
Theme it
Since weddings are special occasions, you may need different types of cars for the ceremony. Choose wedding cars that compliment the theme of your wedding. For instance, vintage wedding cars would complement a traditional wedding perfectly. 
Generally, classic cars are popular for weddings since they suit all types. You can also choose special vehicles like a limousine and Rolls Royce for that special entrance and exit.
Final words
Once you get a wedding car hire company that can cater to your needs, do not hesitate to give them a call.