A Boho Wedding Dress: The Ultimate Guide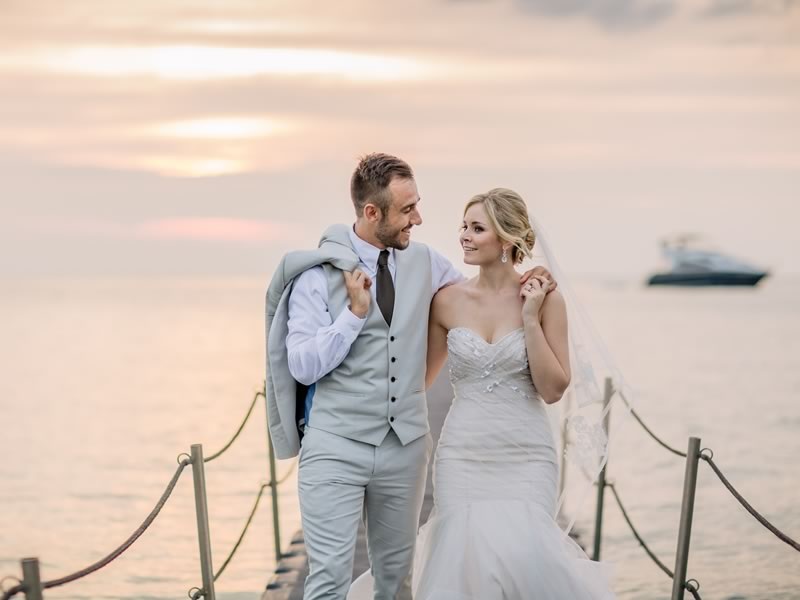 Boho wedding dresses are a favorite of many brides-to-be. They offer ultimate simplicity, timeless design, and an earthy feel that is perfect for anyone looking for a laid-back, bohemian vibe to their celebrations. If you're looking for an all-around dress that serves as the epitome of boho chic, then this guide will give you all the information you need in order to find your perfect boho wedding gown!
Boho chic is all about being natural, free, and authentic – and that extends to your wedding dress. While there are plenty of mainstream designers who have caught on to the trend and created boho-inspired gowns, there are also a number of boutique designers specializing in this style. Your wedding dress is one of the most important decisions you will make for your big day. There are so many different styles and silhouettes to choose from, it can be hard to know where to start. This boho wedding dress guide will help you narrow down your options and find the perfect dress for your bohemian-inspired wedding.
Why Choose a Boho Dress?
When it comes to wedding dresses, there are endless possibilities. But if you're looking for a dress that exudes laid-back elegance and bohemian vibes, a boho dress is the way to go. Here are some reasons why you should consider opting for a made to order boho wedding dress for your big day:
They're comfortable. Boho dresses are often made from lightweight fabrics like cotton or linen, which makes them extremely comfortable to wear – even in the heat of summer.

They're flattering. Boho dresses tend to be loose-fitting and flowy, which is incredibly flattering on all body types.

They're unique. With their intricate details and eye-catching designs, boho dresses are definitely one-of-a-kind – perfect for brides who want to stand out from the crowd.

They're affordable. Because they don't require a lot of fabric or intricate design work, boho dresses are typically more affordable than other wedding dress styles.

They're easy to accessorize. Boho dresses can be dressed up or down with ease – just add some statement jewelry or a cute pair of sandals for an effortlessly chic look.
Final words 
When shopping for a boho dress for your beach-themed wedding, there are a few things to keep in mind. First, consider the style of the dress. A flowing, loose-fitting dress is perfect for a bohemian look. Next, think about the color and pattern of the dress. A white or ivory dress with intricate lace detailing would be beautiful for a beach wedding. Finally, don't forget to accessorize! A wide-brimmed straw hat and a pair of sandals are the perfect finishing touches for a boho wedding dress.