How to get great lighting for your wedding photo booth?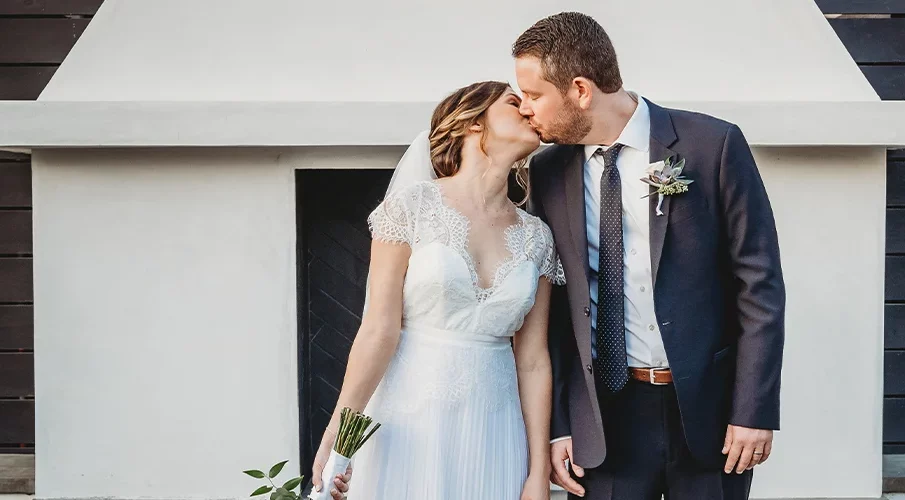 A wedding day is a memorable occasion. The photos you take of special moments with your loved ones will provide you with a lifetime of memories to cherish. Photo booths can play an important role in making your wedding reception memorable. A photo booth allows your guests to take fun, candid shots in a relaxed environment. But to get great photos from your wedding photo booth, you need proper lighting. 
Location has a strong influence on the light sources in your photo booth. Choose a place where there will be plenty of natural light during your reception. Bring daylight into the booth by placing it near a window or door. It provides soft, even lighting that is ideal for photography. People's faces should not be shadowed by too harsh light. A booth near a lamp or overhead light will be a good choice if your reception is indoors and there is a limited amount of natural light. 
Consider renting or buying some portable lighting equipment for your photo booth's interior. Small flash units or LED lights easily be mounted inside the booth or on the ceiling to provide additional light. Opt for equipment with adjustable brightness and color temperature settings so you customize the lighting to your needs. Be sure to evenly distribute the lighting so there are no overly bright or dark spots. Be sure to experiment with lighting at the reception venue before the event to make any adjustments that might be needed. Visit snap-booth.com to learn more.
Try bounce lighting
Bounce lighting is a simple, inexpensive way of evenly illuminating your photo booth. All you need are portable flash units with continuous lights and white poster boards or foam boards. Position the light sources at the edges of the photo booth, aimed at the boards. The white surface will bounce and distribute the light evenly throughout the booth without harsh shadows. Positioning the bounce boards differently and angling them can help you experiment with the lighting. It creates nice, even lighting for group shots.
Use photo booth props strategically 
Fun photo booth props like hats, masks, and props add whimsy to your shots. But be aware of how they affect lighting. Avoid props with brims or visors that cast shadows over people's faces. Go for open designs that allow light to reach all faces. Or select props in light colors that will reflect more light. Position any bold or dark props away from people's faces to prevent shadows. To keep lighting balanced, keep some neutral-colored props on hand.
You can make sure your wedding photo booth has lighting that brings out the best in all your pictures. Proper lighting eliminates shadows and illuminates each person's face evenly so no special moment is missed. Be sure to communicate these lighting tips to your wedding photographer as well so your professional portraits are captured as well. Thorough lighting preparation will result in a timeless visual record of your special day to treasure.